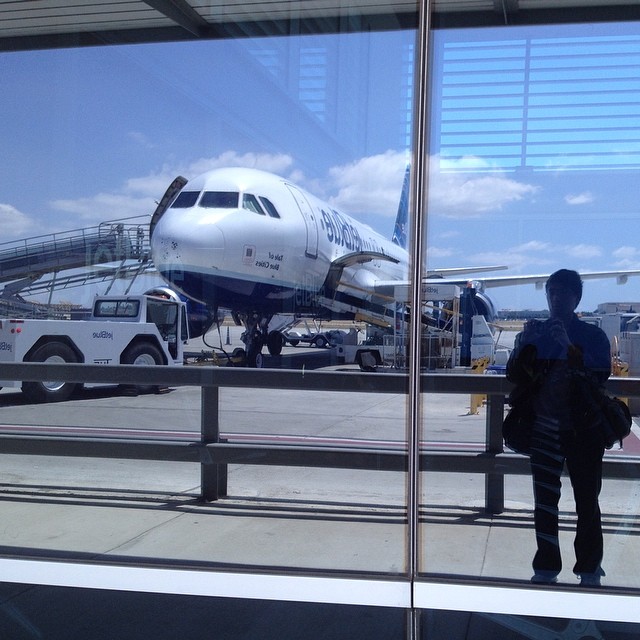 BREATHING ON A PLANE. THIS IS "NORMAL"
Had my camcorder out crossing the Tarmac and up the back stairs into the rear entrance of the plane. As soon as I entered the door, I caught a whiff of scents in the plane that immediately made me uneasy. Really noticing the tons of smells in the cabin from people. Playtime is over.
I put my camcorder away and completely focused in my surroundings, especially with my nose. Every person I pass on my way to my seat I'm keenly aware of their scents, the texture of their clothes, their carry-ons. With each careful breath I decipher more and more smells in the cabin. Perfume, deodorant, lotions, creams, hair products. Smells of chicken, cheese crackers, vegetable oil, and other food fill my nostrils and it chokes. Also smelling some fuel and exhaust from outside the cabin. Taking shallow breaths. Fewer breaths. Each breath filled with smells feel uncomfortable in my mouth and throat. Opening AC vent for my seat on full, but with the engine still idle on the Tarmac, AC isn't strong enough to clear the air around me. I lift my head up and point my nostrils at the vent, hoping to catch more of the gusts of oxygen. I imagine myself breathing through a snorkel tube underwater.
We move onto the runway but I barely notice. My attention concentrating the quality of air I'm breathing and noticing any scents that I still sense. Suddenly a bit of sesame and maybe margarine scent irritates the back of my nose for an instant. The engine revs as we ready for takeoff. The AC starts putting out a strong funnel of breathable, cool air.
I get to relax a bit and pray for a smooth flight that everyone gets to where they want to go. I'm thankful for the AC so I can breathe and not take gasps of breaths, and thankful the flowing air doesn't rip at my skin as it used to when my skin was torn and damaged. Now, waves of air flowing on my face and arms actually feels therapeutic. We're at cruising altitude and I seem to be on for now. Didn't even have to break out the mask or rescue inhaler. We'll call that a win.
I love being around people, but you can see how just 5 minutes in public can be exhausting. This is normal. This is how I get through my minutes, hours, and days.
---
About this entry
You're currently reading "Breathing On A Plane :: Utah Medical Trip 5.21.14," an entry on Jeffrey Lin's Official Blog (JeffreyLin.com)
Author:
Published:

05.21.14 / 5pm
Category: