Two days later, my shoulders are still killing me and legs still feel like jelly. But it's an awesome feeling. Pain exists, but interpretation is reality. I'm enjoying this pain because of how much fun I had to get it.
Filmed my buddy Blake Cyrier's photoshoot of X-Factor's Kristina C.  Up and down the back alleys of Venice Beach, then taking it front and center on the boardwalk.  Ended the day with a long trek far out on the beach at twilight, winds howling, and so dark we lit the set with iPhone lights.  But when you see the shots, you'll be blown away.
Lugged around this home-made shoulder rig + jib almost nonstop for 5 hours…weighed a good 18-20 lbs with the counterweights in the back.  With traffic to and from Venice Beach, the day was over 8-hrs for me.  That alone used to destroy me for weeks or months.
Definitely pushed it on Thursday for this shoot, but it's so satisfying to know I'm getting stronger and able to do stuff like this!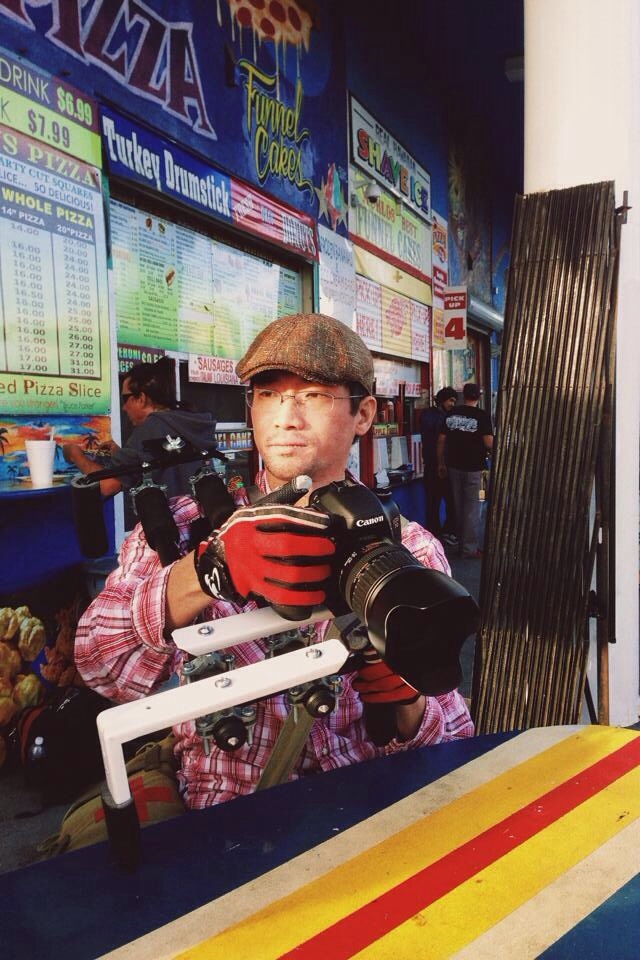 Photoshoot Previews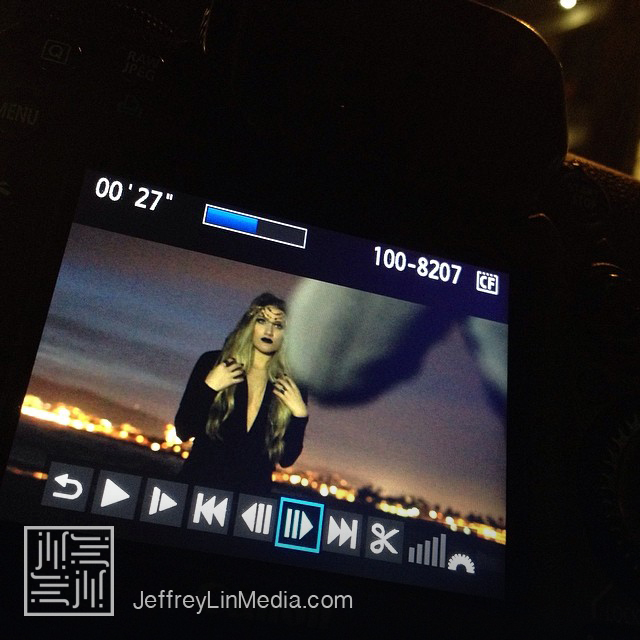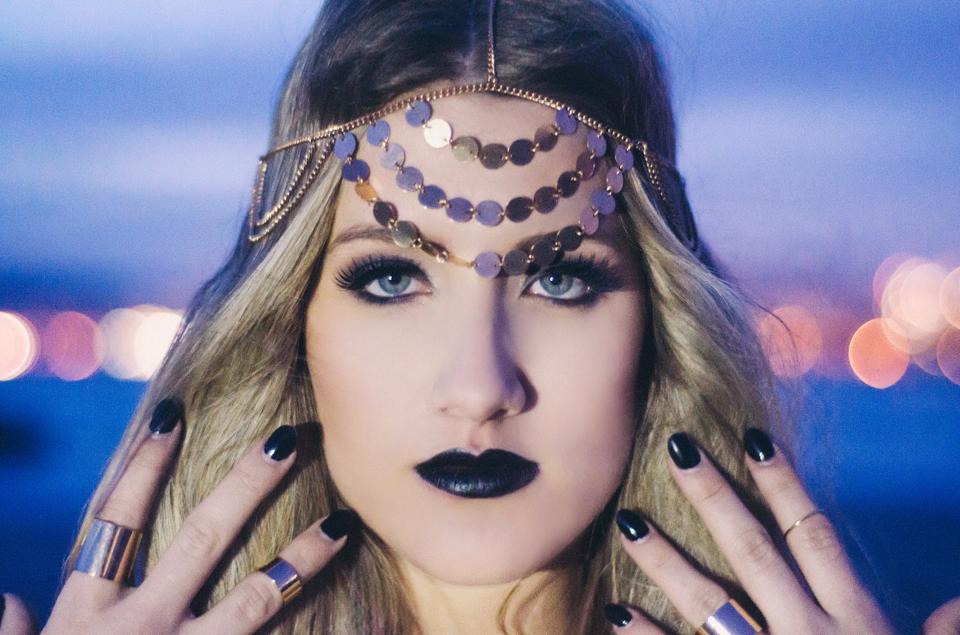 Some of Blake shooting with Kristina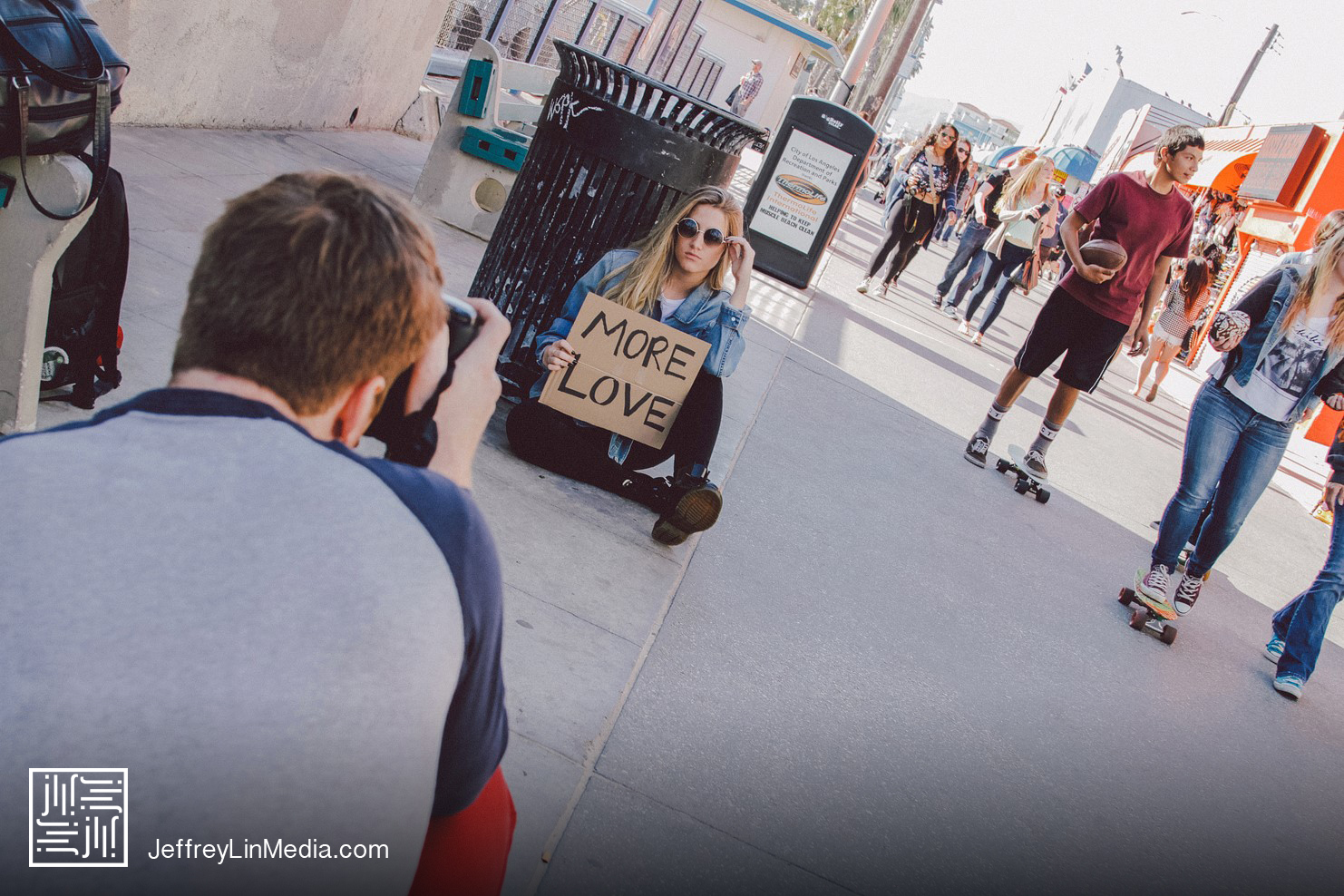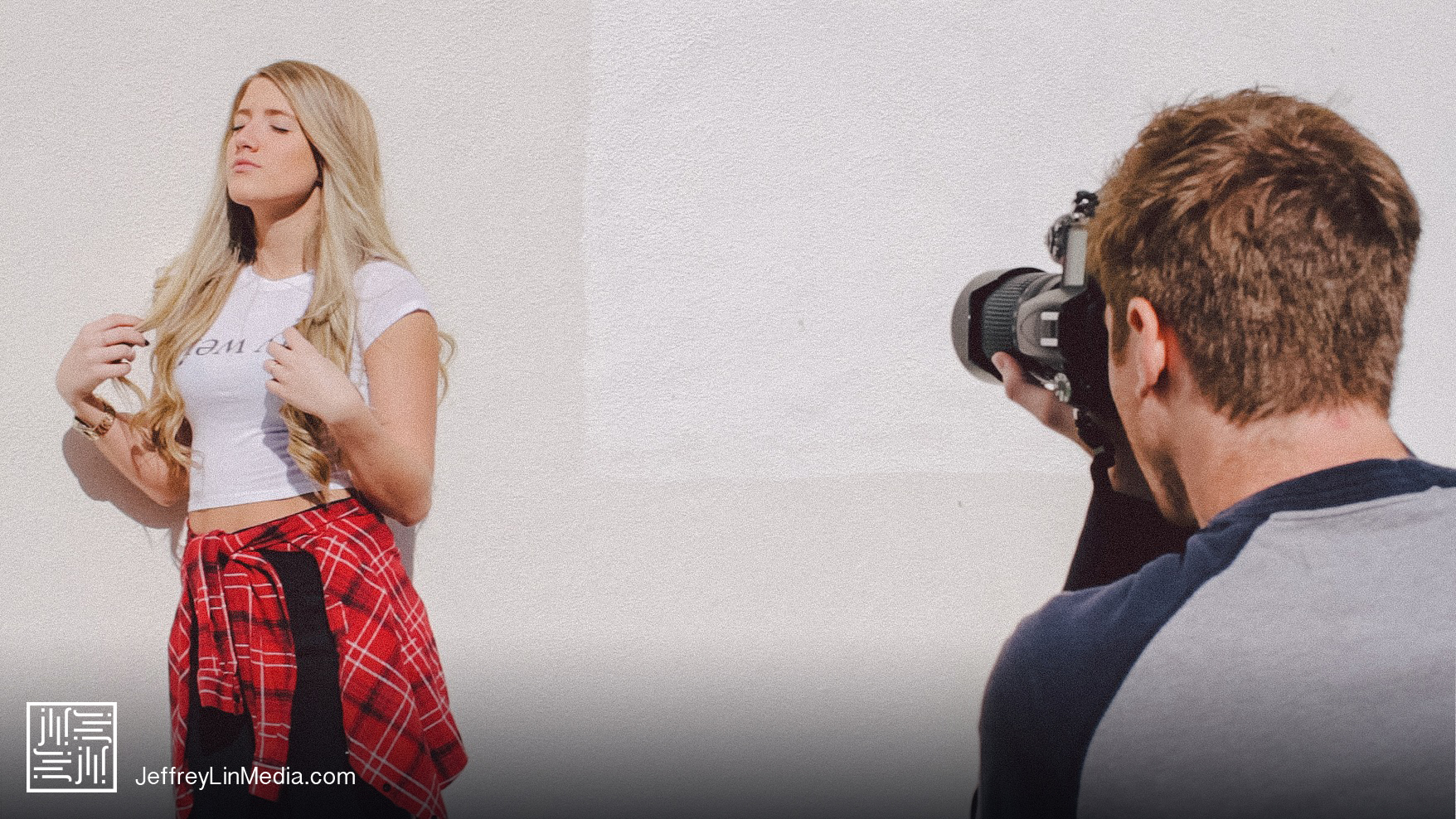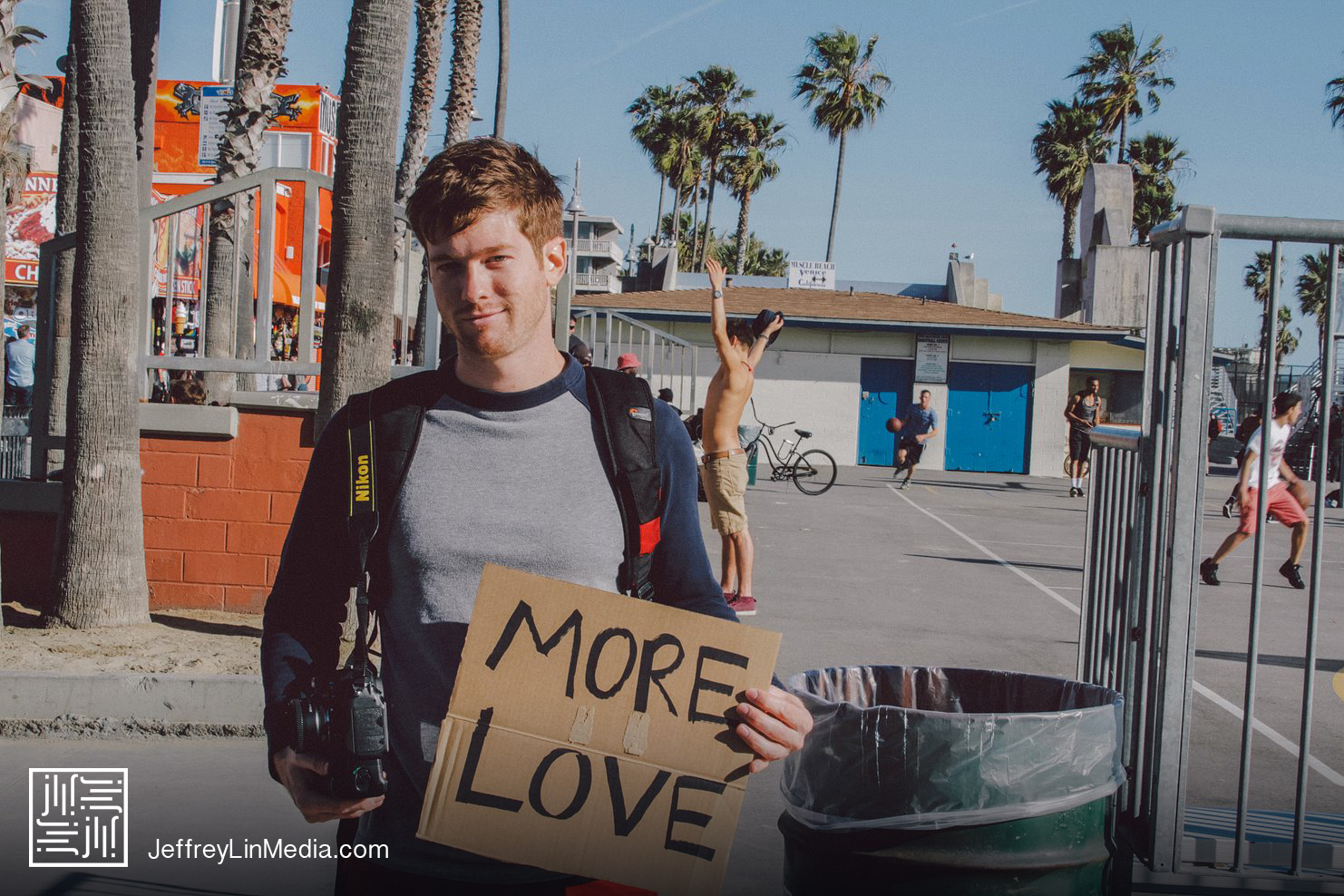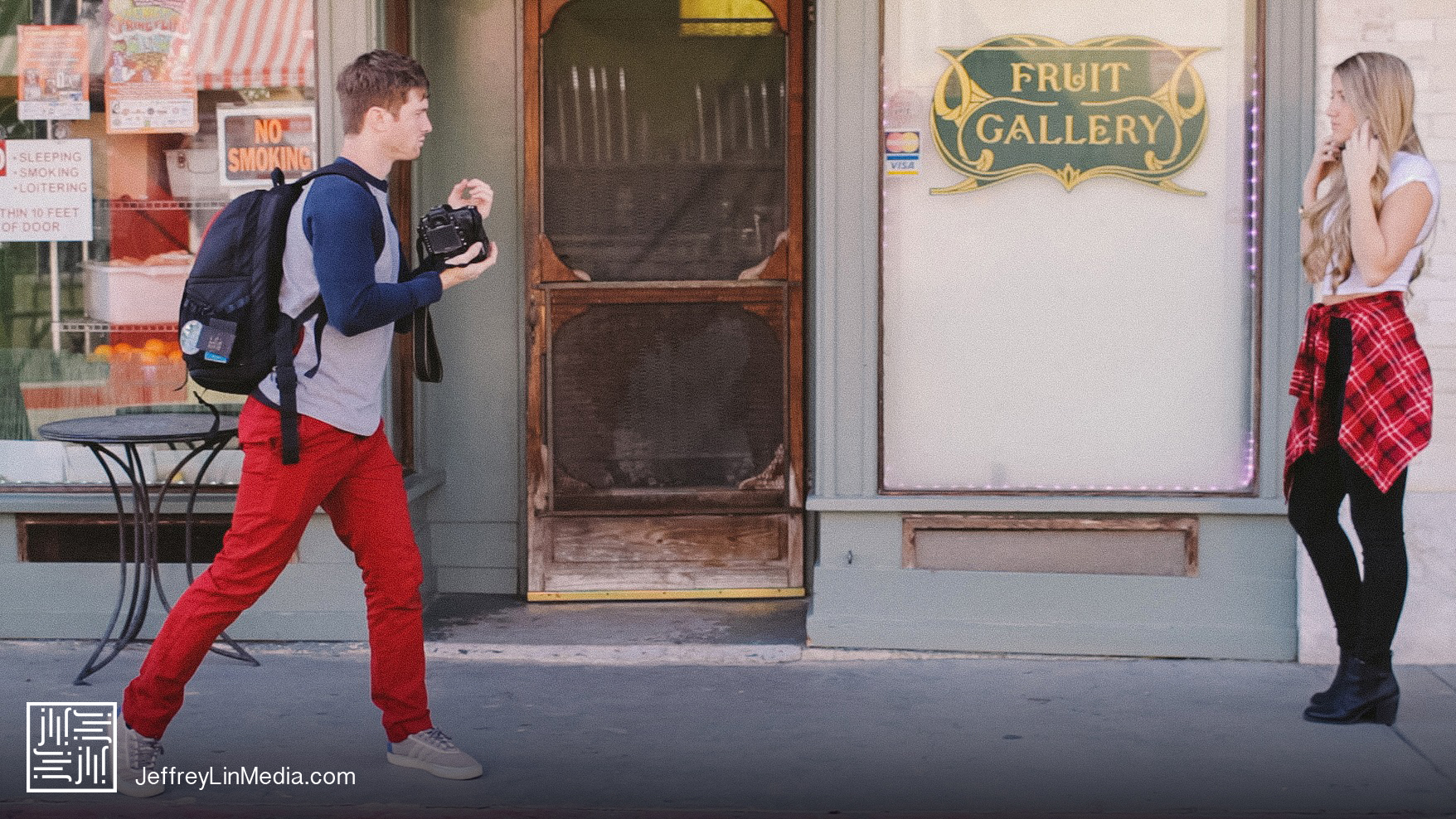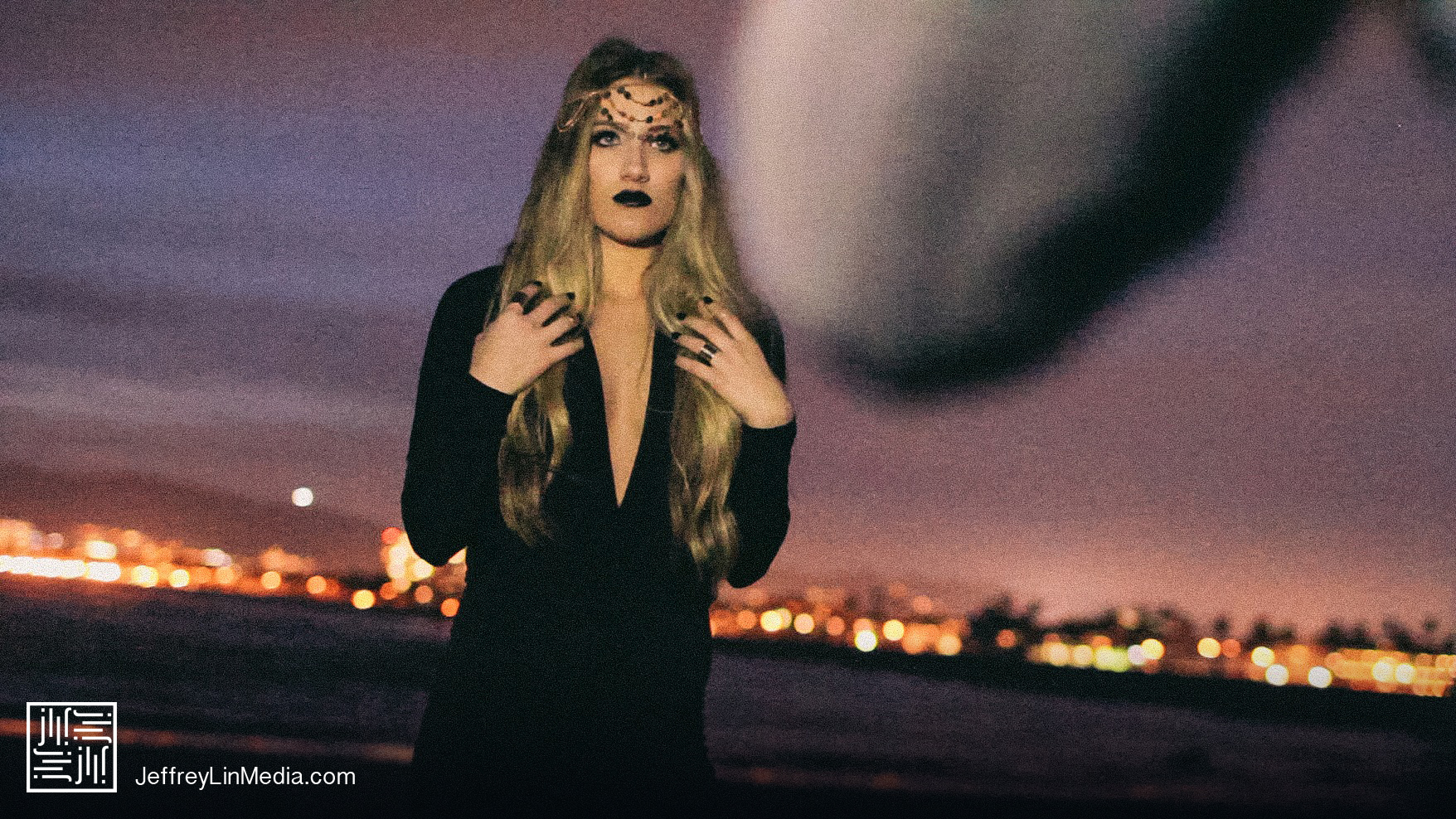 ---
About this entry
You're currently reading "Heavier Filming Gear, Longer Shoots: I'm Stronger," an entry on Jeffrey Lin's Official Blog (JeffreyLin.com)
Author:
Published:

04.05.14 / 9pm
Category: