Last Saturday night, I was sitting on the floor in a Box Suite in the Honda Center.  You never get to sit on the floor with regular seats at a concert arena, so I did.  Sitting there feeling drained, I thought to myself, I'm 10 hrs over my strength limit.  But watching a bunch of cougars screaming at a shirtless Rick Springfield was too much fun not to watch.  Likely wouldn't ever see him, Berlin, Blondie and 4 other 80's rock starts on the same stage again (unless it's at a retirement home).
It's Friday night, 6 and a half days after that long long day of fun.  First day this week I've finally felt the ground beneath my feet, so to speak.  The fatigue crashing momentum finally stabilizing after taking that hit on Saturday.  Getting slightly sunburned and a nice tan definitely added to the body stress.  Just yesterday, I could barely type because my finger's felt like a thousand pounds.
So, this is me testing my limits.  My health is never constant, either improving or getting worse, and luckily lately it's nearly a straight shot upwards.  As I've said before, gotta go to the edge to see where you stand now.
Last week, blogged about how even planned events require a week or two of preparation beforehand.  Never spontaneous.  Well, flugtag from 11am-2pm was planned.  Flugtag from 10am-5pm was not.  Then the text came with the invite to the JackFM 80's Flashback super concert, something I didn't even know about until then.
An hour under the sun at National RedBull Flugtag, touring the collection of homemade winged vehicles ready to be launched into Long Beach's Rainbow Harbor.  Followed by quite a bit of walking around Rainbow Harbor to finally setting down on some waterfront rocks to watch the actual Flugtag competition.  Some hilarious crashes and one flight distance record was set.  I was already exhausted before the competition started as the Subway sandwich I ate for breakfast was giving me an intestinal allergic reaction.  Terrible cramps for over an hour.  The weather was cool, but the sun shone bright and, even with a boonie hat, the reflections off the water cooked me pretty well and probably contributed to the cramps and nausea.
Afterwards, my friends and I were so tired, hungry, and dehydrated we decided to get a late lunch at PF Chang's.  First time any of us had been there. Though I probably shouldn't have eaten anything at that point, I got a chopped grilled chicken salad (dry).
A whole day like that, especially having not slept the night before, and the internal allergic reaction, would've allowed me to pass out for 24 hrs after that to recover.  If not more.
But then I went straight to the 80's concert from 5pm-11pm.  Rock music blasting through big speakers for 6 hrs wears you out.  No joke.
So now I guess I can do semi-spontaneous. I just don't know how people do 18 hr days several times a week.
At my desk tonight…how I look when I'm fatigued…which is most of the time.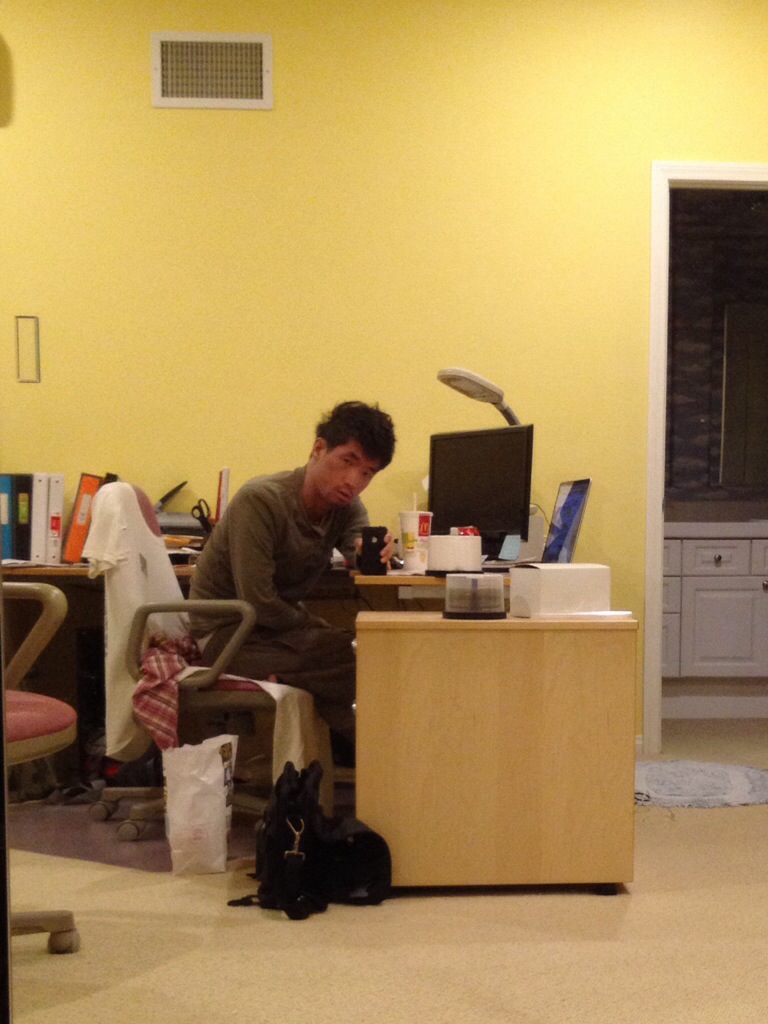 P.S. Went to the local dermatologist here to update her about our plans from the Utah Medical Trip.  She was impressed at the improvements in my physiology, not to mention no real skin damage on Saturday and actually getting a nice tan.
Flugtag Pictures: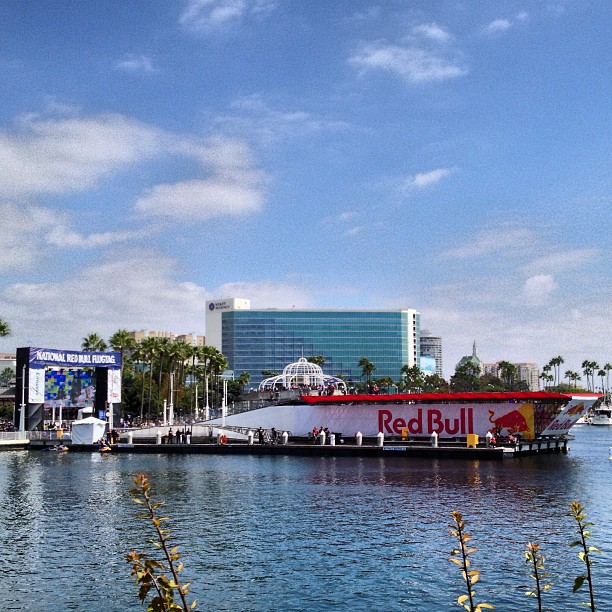 This buffalo is supposed to fly…but no wings. New meaning for buffalo wings.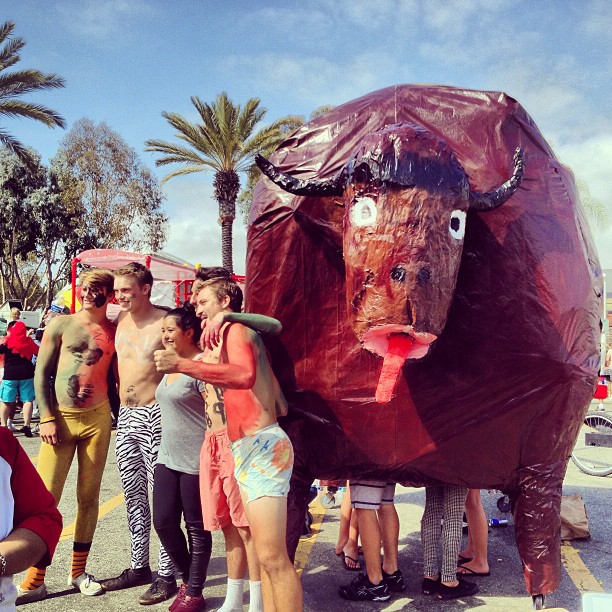 Flugtag crowd at Long Beach's Rainbow Harbor.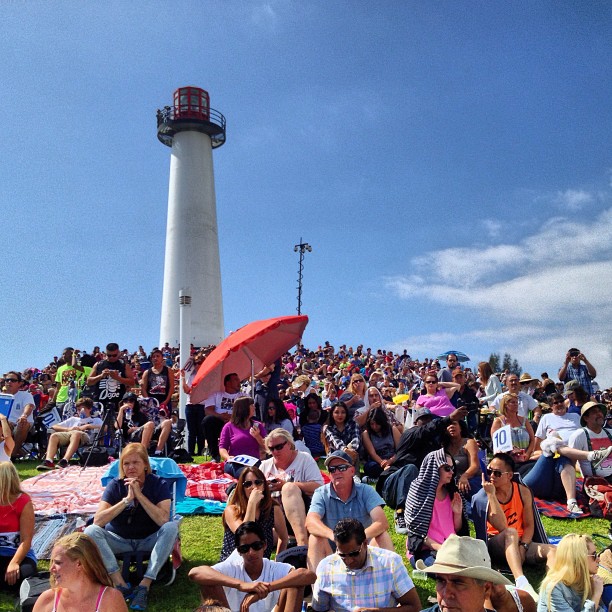 Set the longest distance record. Over 300 feet.  Hang glider design that actually tried to fly off the platform.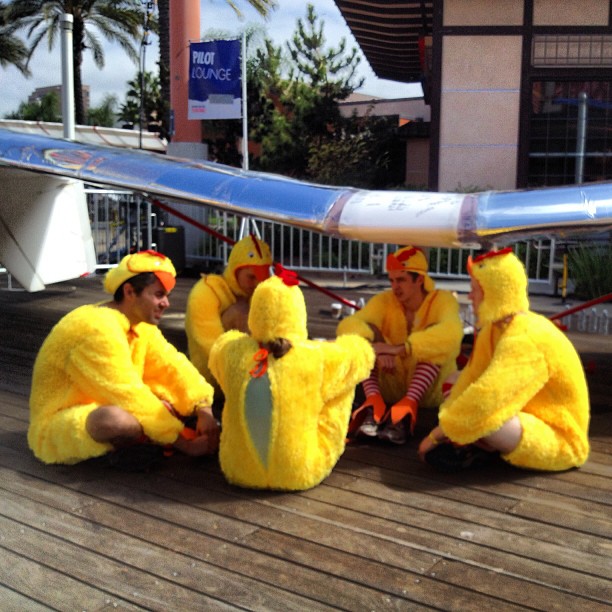 "Flying" fire engine…fell apart before it even left the platform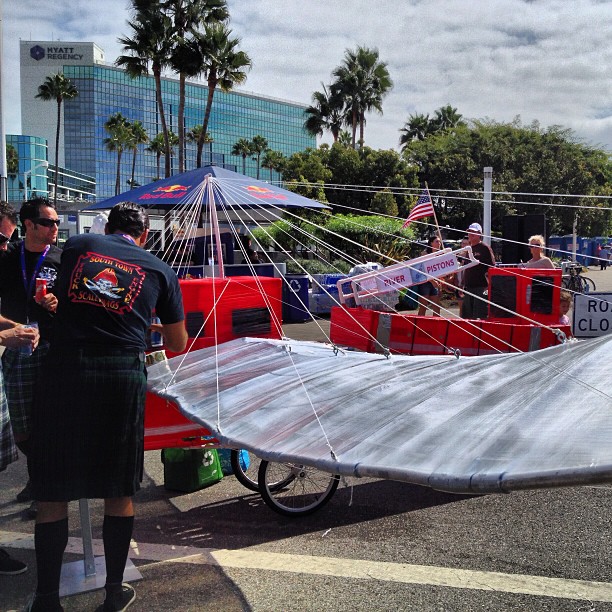 First launch off the platform. Surfboard with a wave… No wings. Pilot went further than the surfboard.  Pilot between pictures between top of wave and judges flag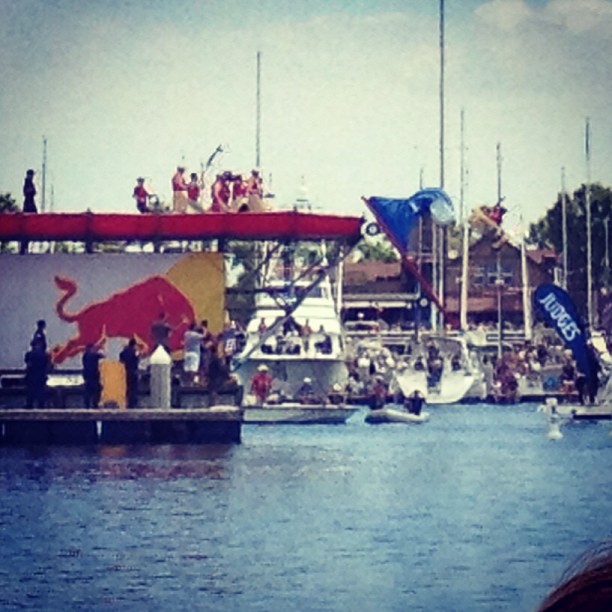 80's Concert Pictures:
Rick Springfield taking the stage at Jack FM super 80's flashback!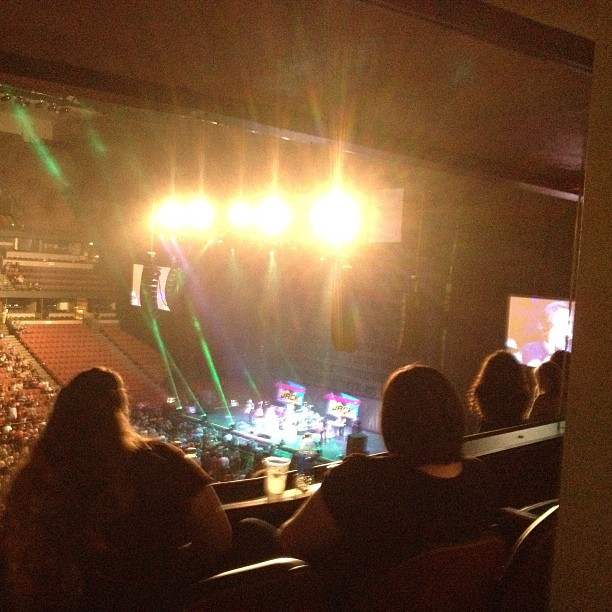 View from the box suite! Final act: #Blondie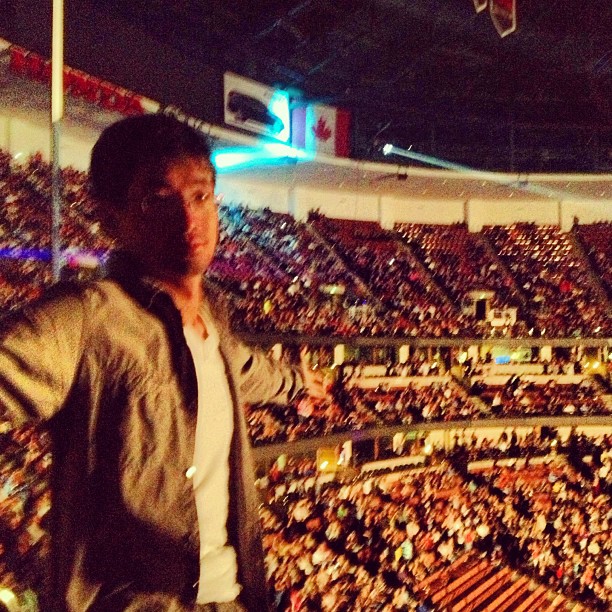 ---
About this entry
You're currently reading "Too Much Fun to Handle: Flugtag & 80's Mega Concert. 14 Hrs Nonstop," an entry on Jeffrey Lin's Official Blog (JeffreyLin.com)
Author:
Published:

09.27.13 / 8pm
Category: