Riding a motorcycle is a skill I've always wanted, but it was always more of a fantasy than a possible future. I've always wanted to ride a motorcycle, drive stick shift, shoot handguns and rifles, learn archery, and fly planes and helicopters. Kind of my James Bond training list or, if that didn't work out, Zombie Apocalypse seems pretty popular nowadays (yes, I'm making fun of you Zombie Apocalypse weirdos). Daydreamed a lot of these activities while lying in bed as my body rotted away. One of the reasons I went to engineering school was because of my fascination with machines and how they work. Drew thousands of my own invention designs as a kid. Didn't want to just make them but use them, fly them, ride them.
Was planning to start allergy immunotherapy shots on Friday (yesterday), but if I did, who knows what would the reactions be. Not just on Friday, but for the 18+ months I'll be taking these weekly shots. The weather forecast looked perfect for me, so I said why not? Let's get this done this week and push the allergy shots back to next week. Always been one to have to live moment by moment, and, when the health SEEMS to be cooperating (can throw a tantrum any second) just have to go for it, push through, and recover later. Just came back from another medical trip to Utah last Monday and was pretty impressed that I could visit The Summers' farm, ride around in the dust and fields.
The delicious selling point of this specific Motorcycle Safety and Training course is (1) Completion counts as the DMV road test (2) if you don't pass, you can retake the course for free. The 3-day 15 hour course has to be taken in the same week though, which is why I had to put it off over and over during the spring when the weather was just wreaking random havoc on my health, strength, and waking hours. Been planning to do this course with Heather for close to a year now. Just so happens she's on intermission from her grad school classes so she had nights free after work to do this course with me.
Day 1: Classroom (Monday night). Had an awesome European dude named Bene teach the class. Worked in groups of 6 through the worksheets, watched a video recapping each section, and discussed the answers as a class. Was a fantastic and non-boring way to learn the rules and laws for riding motorcycles in California. As with any learning, changing up the dynamics so it's not just a lecture help things to sink in rather than having to memorize the answers. But I still kept falling asleep. 5-hour classes are LONG. Ended the class with a 50-question multiple choice test. Haven't done one of those in maybe 7 or 8 years. Felt weird.
Got these new riding boots!  First pair of shoes I've bought in 7 yrs. Last pair? my $11 nikes.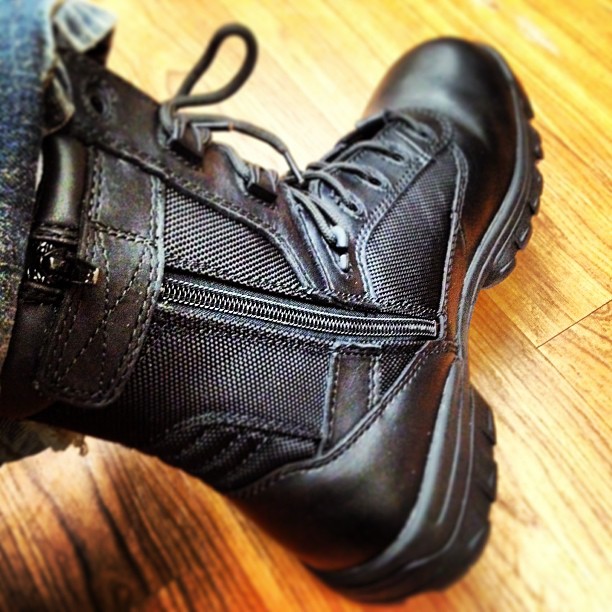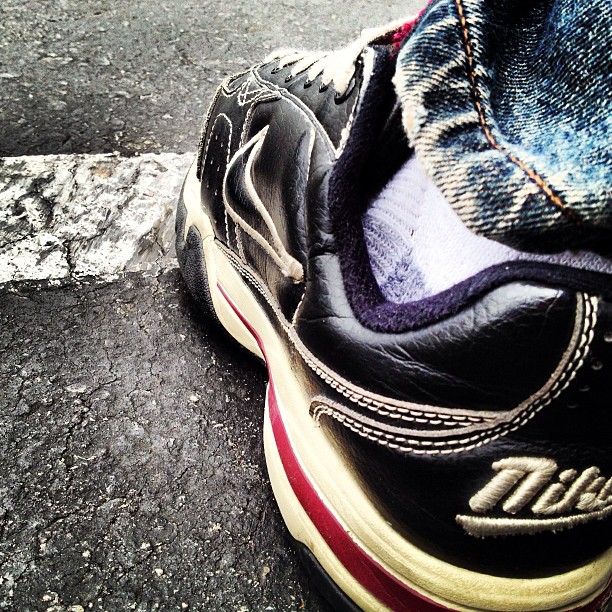 Day 2: Course Riding (Thursday night). Riding coaches for the two nights were Ralph, an older dude, and Eric, probably his mid 20's. Went from learning how to just start the motorcycle, pushing the motorcycle in neutral gear, to fully riding through turns and braking. Theme of the night (for me)? STALLING. More than anyone else. Stalled maybe 10 times the whole night. Just couldn't get the hand coordination correct for releasing the clutch and adding throttle from a stop. Did I mention I stalled 10 times or more?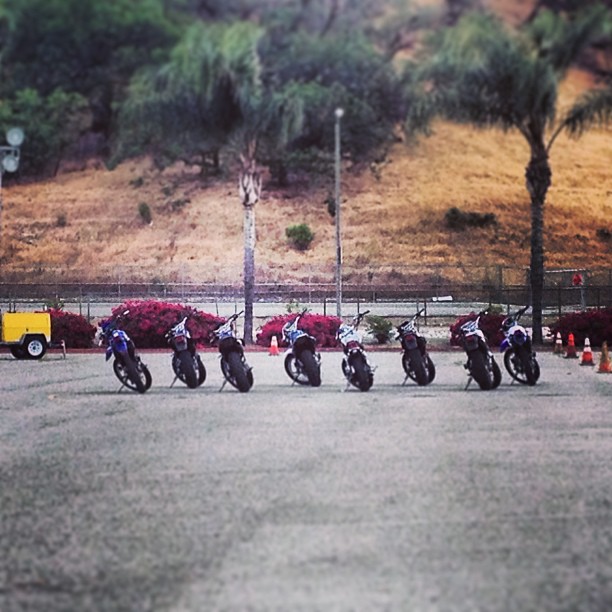 Day 3: Course Riding (Friday night). Set out to master the stop-and-go without stalling. Only ended up stalling twice, and wasn't luckily wasn't during the final certification part. Meaning, yes I passed! Everyone was more comfortable the second day. And, with the basics out of the way, got to do some faster fun things and slow technical skills. Going at 1-2 mph doing tight s-shaped u-turns. Emergency braking, swerving. Various types of fast turns and riding through obstacles on the road. But, as Ralph blatantly emphasized when handing us our completion cards, we really only learned to ride a motorcycle semi-proficiently in an empty parking lot. So, much more riding to come to put it all together!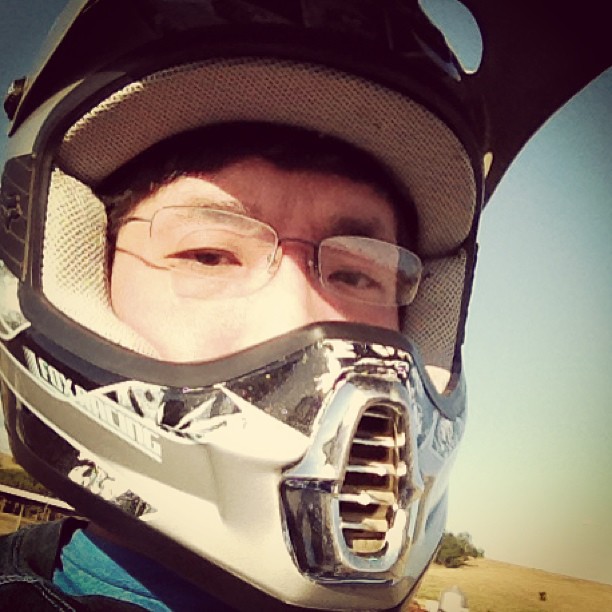 Riding revealed something about myself recently that I need to change.  Taking action purposefully.  On Day 3, I realized my problem with stalling was not committing enough throttle when leaving a stop.  In turns, Coach Eric kept pushing me to commit and throw in more throttle.  On stops, he kept emphasizing harder, faster stops.  I did end up with the shortest stopping distance during the exam, which was cool.
I was never one to hold back, but after recovering and resting through all of these medication experiments, I somehow lost that drive.  Before finding Dr. Gleich and Leiferman in Utah, I lived every day like my last day, in a way.  Going all out to do whatever activity I was doing, because in the back of my mind I never knew if I would have the chance to do it again.  What kind of a person with allergies and asthma as severe as mine plays trumpet in H.S. marching band…on the grass field?  Went to the ER several times during band practice, only to come back the same night and play in the field performances.  But now, I have skin.  I'm able to sleep.  I get to relax.  Now it feels like I have something to lose and I'm more protective about it.  I'm more hesitant to push 200% like I used to.  But we all know what happens when you hesitate, when you don't have your whole self in the moment.  Subpar performance in anything, adds up to a subpar life.  That's not me.  So, thanks to this course for waking me up. I'm back!
p.s. Right next to the riding course was Mt. SAC's RV and motor vehicles repair class.  Saw these classics.  So awesome.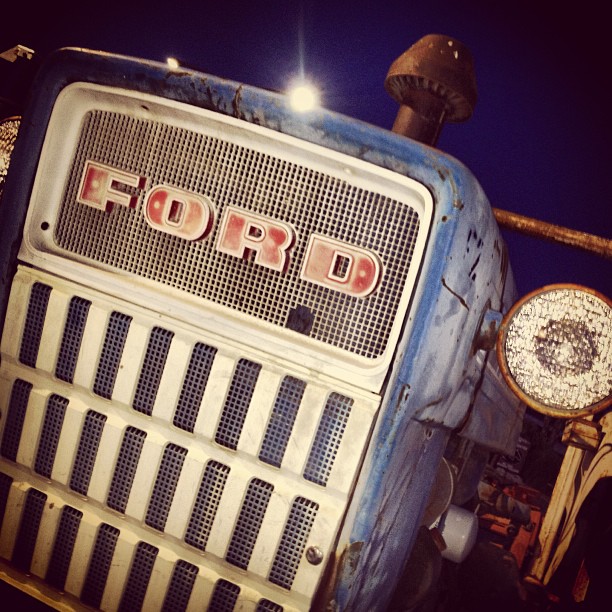 ---
About this entry
You're currently reading "Passed Motorcycle Safety & Training Course! Not Just a Bucket List Item.," an entry on Jeffrey Lin's Official Blog (JeffreyLin.com)
Author:
Published:

05.11.13 / 10pm
Category: